50 Years of Shred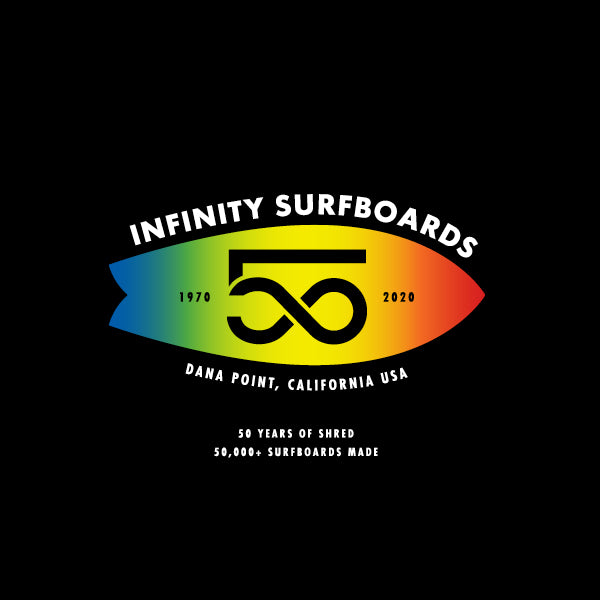 2020 marks 50 years of business for Infinity Surfboards! Founded by Steve and Barrie Boehne in 1970 in Huntington Beach. We are so proud of the heritage our brand brings to the surf culture in California.
As luck would have it, we hit the 50,000+ mark for surfboards manufactured under the Infinity Surfboards label! That's an average of 1,000 made a year for 50 years straight! WOW not too shabby for your friendly neighborhood surf shop.
We can't thank the local surf community and all the fans worldwide for all the years of support. We will continue to strive for great customer service and quality crafted surf craft. THANK YOU!
We plan on rolling out some limited edition 50 year merchandise, legacy shapes, and a celebration party sometime this Fall.
Please keep up to date by following us on instagram @infinity_Surf @infinity_sup and on our Facebook business pages @Infinity Surfboards @Infinity SUP
Mention this story and receive 50% off one Infinity tee shirt after buying one at full price! #50YearsOfShred


-Hope to see you soon
Boehne Family
Infinity Surfboards Company Profile / Outside Television from InfinitySURF on Vimeo.
|
Posted on March 27 2020